Course Fee*:   Sedan: $2,075.00   SUV: $2,550.00   Armored SUV: $2,625.00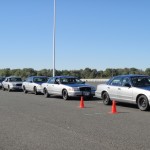 This three-day program is designed for professional security drivers, executive chauffeurs and protection specialists looking to develop or improve upon the knowledge, skills, and ability needed to provide secure and safe transportation for clients, corporate executives, dignitaries and other "at risk" individuals. This program is considered a "must have" by corporate security and executive protection professionals worldwide.
Course Fee*: Sedan: $1,350.00    SUV: $1,650.00    Armored SUV: $1,725.00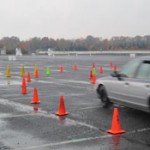 A two-day program designed specifically for those who have graduated a recognized protective driving program within the last two years, this course allows students to refresh perishable behind-the-wheel skills and learn the latest in advanced driving and security techniques. This hands-on program is universally recognized as one of the most effective refresher courses available today.
Course Fee*:
2 Day Module  $595.00   3 Day Module   $1,195.00    Complete 5 Day Program  $1,750.00

In 2012, when VDI first introduced our highly acclaimed "Best Practices for the Solo Practitioner" course it was not just the first, but also the only – executive protection course that was designed from the ground up to meet the unique challenges that a protection practitioner – or to use the phrase coined by VDI when the course was rolled out, the Solo Practitioner – faces when providing one-on-one protection.
While the eternal debate continues over whether or not a single practitioner can effectively protect a Principal, the reality is that the Solo Practitioner approach to protection continues to be the most common when it comes to protecting corporate executives, as well as high net worth individuals and/or family members. In fact, contrary to conventional wisdom, this is not some recent phenomenon; it has been the norm for decades in low and moderate risk locales, situations, and environments across the globe.
With the introduction of our Solo Practitioner Strategies & Tactics course, and as was the case for thirty plus years with our predecessor, The Scotti School, VDI continues to lead the way when it comes to providing professional protection practitioners the insight needed to recognize and overcome the challenges of providing protection on a one-on-one basis. This course, which is the next step in the evolution of VDI's Solo Practitioner training, offers a highly interactive experience that has been designed and developed specifically to share with protection practitioners the valuable lessons learned by their peers and contemporaries while providing one-on-one protection. What makes this course even more unique then previous versions of VDI's Solo Practitioner training, is its modular format, which consists of a two-day module that focuses on protection planning for the Solo Practitioner, and a three-day module that focuses on effectively providing protection on a one-on-one basis.
With this new format, each module can each be attended separately or combined for a comprehensive five-day training experience. This provides a unique opportunity for the experienced practitioner who is looking to update, refresh, or expand upon their existing capabilities to focus on just what they need to meet their current training goals and objectives (and to stay within their budget), while offering an opportunity for those who want – or need – a more comprehensive understanding of the Solo Practitioner approach to protection to get the most out of the training experience.
Course Fee*: $1,195.00

This highly interactive three-day course is designed to meet the unique needs of security professionals responsible for executive transportation and personal protection, particularly those working with limited manpower and resources. Through a carefully crafted combination of informative discussions, detailed case studies and challenging practical exercises, participants will learn how to best integrate surveillance detection tactics and techniques into their broader protective security plan while getting hands-on experience in applying highly effective, low profile tactics & techniques for detecting potential threats.
*Course Fee includes continental breakfast and lunch each day