In keeping with the philosophy dating back to the origins of VDI's predecessor, the Scotti School of Defensive Driving, which was founded by Tony Scotti more than 40 years ago, we are proud to partner with security training and service providers who share our passion, dedication and commitment to providing both experienced and entry-level protection practitioners with the knowledge, skill and ability to succeed – and survive! With that in mind, we encourage our students and clients to explore the value and benefits that building a relationship with these principled, professional providers and practitioners offers.
Please note: Despite claims to the contrary, if a training entity or service provider is not listed on this page, they ARE NOT associated or affiliated with Tony Scotti's Vehicle Dynamics Institute in any way, shape or form.
For further inquiries regarding those claiming otherwise, please feel free to contact us via email at info@vehicledynamics.net or via telephone at (732) 738-5221.
Training Partners
As an industry leader whose opinion, guidance and perspective are frequently sought after by experienced professionals and entry-level practitioners alike, VDI takes the tremendous responsibility of ensuring practitioners have access to the most relevant and effective training solutions very seriously. With a reputation for training excellence among serious professionals which extends back more than four decades, VDI has the luxury of being selective about which entities it chooses to partner with, and only does so with principled, passionate professionals who not only place the highest value on sharing lessons learned, practical knowledge and vital skills with their students, but also recognize the important role that integrity and ethics plays in the protection profession. In short, VDI chooses to partner only with those who demonstrate that they don't just "talk the talk", but that they also "walk the walk"; and we do for one simple reason – our clients demand no less.
* Please Note: Entries marked with an asterisk represent training providers whose curriculum pertaining to security driving, surveillance detection and/or related skills has been reviewed and endorsed by VDI.
AMAC Tactical Group*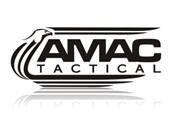 Founded by Sifu Alan Baker an internationally recognized Martial Arts & Self Defense expert, AMAC Tactical was created to meet the highly specialized defensive tactics and combatives training requirements of those students in the military, law enforcement and private security professions who attended Sifu Baker's world renown Atlanta Martial Arts Center in Woodstock, GA.
Mr. Baker and his team's affiliation with VDI began in 2010 with a chance encounter that led to the AMAC Tactical Group developing an innovative, highly effective, multi-disciplinary program focused on providing VDI's students the capability to defend against, and defeat, attacks directed towards themselves and/or their passengers.
Today, AMAC Tactical Group's Vehicle Centric Defensive Tactics course is offered as a standalone program at their Woodstock, GA training center and as a component of VDI's client-specific Mission Oriented Driving Skills (MODS) courses as well as other highly customized offerings.
For more information on AMAC Tactical's training programs, CLICK HERE.
Executive Security International

With a 35 year history richly steeped in martial arts and Far Eastern culture, coupled with a Founder, Bob Duggan, who is passionate about training,  Executive Security International (ESI) has established itself as a leading provider of executive protection and related training programs. What sets ESI aside from most other protection training providers is that as the profession has evolved, so has ESI's philosophy and approach to training. This has to the firms' embrace of a low profile, "Zero Presence" approach to protection that in addition to fitting well with the needs of the modern-day Principal, also contemplates the realities of today risks and threats as well as those that are forming over the horizon. It is this approach that clearly separates ESI from other legacy training providers.
For more information on ESI's training programs, CLICK HERE.
Independent Security Advisors*

Owned and operated by Matt Parker, a former US Army NCO with extensive experience providing protective services to military officers, government officials and other dignitaries, Independent Security Advisors (ISA) is a leading provider of training programs which focus on providing military and law enforcement (as well as private sector practitioners) with the fundamental knowledge, skill and ability to provide effective VIP/Dignitary protection in a wide range of environments and circumstances.
In August of 2015, ISA finalized a partnership with the King Abdullah Special Operations Training Center, (KASOTC). The ISA team will be begin providing a full suite of VIP and Dignitary Protection courses later this year.
For more information on ISA's training programs, CLICK HERE.
LaSorsa & Associates

Upon completion of a successful career with the U.S. Secret Service, highly decorated Special Agent Joseph A. LaSorsa founded LaSorsa & Associates as a full service protection, investigations and training firm.
Today, under the leadership of Joe LaSorsa, Jr., the firm has established itself as a leading provider of high quality training programs covering a broad range of protection related topics, to include executive protection/bodyguard training, protective medical training, protective firearms training, and defensive driving. With open enrollment courses ranging from 3 to 7 days, and the ability to design and deliver customized courses, LaSorsa & Associates training has been proven to meet the needs of entry-level practitioners as well as seasoned protection professionals.
For more information on LaSorsa & Associates 's training programs, CLICK HERE.
Secured Technologies Inc.*

Secured Technologies Inc. (STI) is currently the only provider of training and services with a focus on deterring, detecting and defeating attempts to exploit technological vulnerabilities of the protection staff or Principal's mobile communication devices, mobile computers and even their vehicles.
From mobile phone hacking to remote vehicle tracking, today's technology-oriented threats are rapidly evolving and becoming more sophisticated; STI designs, develops and delivers custom training solutions to keep you ahead of the curve.
For more information on STI's training programs, CLICK HERE.