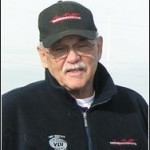 Tony Scotti is one of the world's leading authorities on the subject of defensive/evasive driving techniques.
In the '70s, Mr. Scotti earned international acclaim for the protective driving programs he developed over the course of nearly four decades and has taught in over 30 countries on five continents.
His client list includes the royal families of Kuwait and Jordan, The United States Secret Service, The United States Army Special Forces, the Canadian Department of External Affairs, and numerous Fortune 500 companies.
A much sought after consultant, Scotti assisted Mercedes-Benz with the introduction of its armored sedan (the Guard Car) in the US and international markets.
He has authored three books on security and driving and his Professional Driving Techniques is presently in is fourth edition. Mr. Scotti personally oversees the VDI Instructor Development Program, a comprehensive, ongoing process that serves to distinguish VDI instructors from all others.