In keeping with the philosophy dating back to the origins of VDI's predecessor, the Scotti School of Defensive Driving, which was founded by Tony Scotti more than 40 years ago, we are proud to partner with security training and service providers who share our passion, dedication and commitment to providing both experienced and entry-level protection practitioners with the knowledge, skill and ability to succeed – and survive! With that in mind, we encourage our students and clients to explore the value and benefits that building a business relationship with these principled, professional providers and practitioners has to offer.
Please note: Despite claims to the contrary, if a training entity or service provider is not listed on this page, they ARE NOT associated or affiliated with Tony Scotti's Vehicle Dynamics Institute in any way, shape or form.
For further inquiries regarding those claiming otherwise, please feel free to contact us via email at info@vehicledynamics.net or via telephone at (732) 738-5221.
*Also Note: Entries marked with an asterisk represent training providers who have the capability to provide professional Security Drivers trained by VDI.
Service Providers
Global Service Providers
This section includes professional security firms, operated by principled practitioners with verifiable experience and credentials,  which have a demonstrated capability to deliver the highest quality professional protection services throughout the world.
FAM International*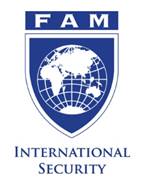 Founded in 1997, under the leadership of CEO Brian Leek, FAM International has grown into one of the most respected and capable providers of professional security services in the world. With a track record of success that extends across 116 countries on 6 continents, FAM International has recently stood up its own in-house Global Security Operations Center (G-SOC) that not only monitors its ongoing security projects, but also serves as a provider of resources to FAM's clients around the world such as risk and threat assessments, incident alerts and other highly refined information and intelligence products.
For more information on FAM International's  professional services , CLICK HERE.
Secured Technologies Inc.*

Secured Technologies Inc. (STI) is currently the only provider of resources and  services with a focus on deterring, detecting and defeating attempts to exploit technological vulnerabilities of the protection staff or Principal's mobile communication devices, mobile computers and even their vehicles.
From mobile phone hacking to remote vehicle tracking, today's technology-oriented threats are rapidly evolving and becoming more sophisticated; STI designs, develops and delivers custom solutions to keep you ahead of the curve.
For more information on STI's professional services, CLICK HERE.
International Service Providers
This section includes professional security firms, operated by principled practitioners with verifiable experience and credentials, which have the demonstrated capability to support clients on international travel for business or personal reasons to specific regions or countries around the globe.
Australia & Asia – Andrew Wolveridge*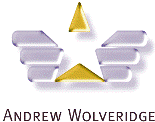 For more than 25 years, Andrew Wolveridge and the firm that bears his name,  Andrew Wolveridge Pt. Ltd., have been recognized as one of the premier providers of secure transportation, VIP  protective services and related services to some of the most demanding and discriminating clients around the world as they have traveled to and conducted business in Australia and the surrounding Asian countries.
The Wolveridge team's extensive knowledge of local conditions and risks coupled  with an unsurpassed attention to detail, ensure that the Principal will enjoy safe and secure travels undistracted by the challenges of traveling in a foreign country.
For more information on Andrew Woolveridge's  services, CLICK HERE.
Far East – Independent Security Advisors*

Matt Parker's Independent Security Advisors (ISA) offers a full suite of professional protective services ranging from planning and managing secure transportation requirements to providing multi-person details to manage the security and safety needs of multiple Principals.
With offices in Maryland and North Carolina, and a professional network of vetted and qualified practitioners throughout the US and around the world, ISA has the proven ability to meet the safety and security needs of the most demanding clients. Mr. Parker's extensive experience planning, managing and providing dignitary protection in a number of the Far Eastern countries and for a number of Principals from Far Eastern countries during their trips to the U.S. makes ISA a valuable resource for those traveling to that region of the world.
For more information on ISA's professional services, CLICK HERE.
Latin America – SMK Risk Mitigation*

In just a few short years SMK Risk Mitigation has established itself as a highly capable, professional provider of security and investigative services. From the firm's corporate office on Florida's West Coast,  Scott Kempkens has built a network of vetted, highly qualified professional protection practitioners and other valuable resources throughout the US and a number of Latin American countries.
Mr. Kempken's extensive corporate, high net worth family, and overseas experience (to include providing protective services in high risk environments) coupled with a hands-on approach to service delivery and quality assurance are key elements of his firm's success.
For more information regarding SCG's professional  services, CLICK HERE.
West Africa & Caribbean – Strategic Intelligence Solutions

Since 2003 when the company was founded by Patrick Cox, a former U.S. Marine,  Strategic Intelligence Solution (SIS) has firmly established itself as a leader in the professional security services industry.  With its headquarters in Maryland and a satellite office in Florida, SIS is capable of providing a wide range of security and protective services in the Eastern U.S., as well as other regions of the country.
Additionally, SIS is one of the very few professional security firms located here in the U.S. with the first hand experience and capabilities necessary to provide effective security services in both the Caribbean as well as Western Africa.
For more information on the professional services offered by SIS, CLICK HERE.
National Service Providers
LaSorsa & Associates*

Upon completion of a successful career with the U.S. Secret Service, highly decorated Special Agent Joseph A. LaSorsa founded LaSorsa & Associates as a full service protection, investigations and training firm.
Today, under the leadership of Joe LaSorsa, Jr., the firm continues to provide the highest quality protection and specialized security services – ranging from technical surveillance countermeasures (TSCM) to security consulting and investigations – across the entire U.S. With offices in CA, FL, NC, and NY they have the proven capability to support even the most complex protection assignments in a cost-effective manner. In addition to their domestic capability, LaSorsa & Associates has the network and resources available to support short-term international projects with planning and assessments, secure transportation and protection assets.
For more information on LaSorsa & Associates 's services, CLICK HERE.
Peeler Group*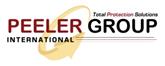 Since being founded in 1995 by Bill Peeler, a retired Judge with law and drug enforcement experience, the Peeler Group has proven itself to be among the best in class among providers of professional security services in the Northeastern and Southeastern United States. Headquartered in New York State with offices in Florida as well, and led by an exemplary team of principled, professional practitioners, the firm offers a full suite of investigations, protection and event-related security services throughout the U.S. In addition,  like many of our other partners,  they have a network and resources available to effectively manage short-term international projects.
For more information on the Peeler Group's security services, CLICK HERE.