For the professional Security Driver as well as the protection practitioner, there are few things that will cause you to have to update your resume and reach out for your network to see what other employment opportunities are out there then having the Principal standing – or sitting – around waiting for you.
The rule of thumb is you have to be ready to go before they are, no matter when, and no matter what. For those of us who are forced – or choose – to suffer through winter here in the Northeast that seemingly simple premise can cause major agita (heartburn for those unfortunate's who lack an Italian heritage, consternation for those that are trying to impress the boss), particularly once the snow starts…and keeps coming, and coming.
Those who have "been there, done that" when it comes to dealing with winter weather while on a protective detail undoubtedly have some not-so-fond memories of oh-dark-thirty wake-up's for the purpose of scraping the ice and snow off the windshield, getting the wiper blades unstuck from the windshield, clearing the snow and ice off the mirrors, headlights, etc. and, at least at the beginning of the trip, trying to keep the windshield defrosted enough to be able to actually see through it. And then having to deal with the same issues a couple of more times during the day. It's Security Driving and/or executive protection at it's glamorous best, especially when the snow starts making it's way into your shoes as you make your way around the vehicle to get it ready to go. Yeah, there is nothing better…except maybe having a root canal done.
But there are some neat little tricks that everyone, not just professional Security Drivers, can use to save time and keep the aggravation when dealing with sleet, snow, and slush and, regardless of any of that, that will help you in making sure the vehicle is ready to go at a moments notice. You can find them in the infographic below. (and, yes, we have tried them all, and they have all stood up to the legendary Karjackistan winters).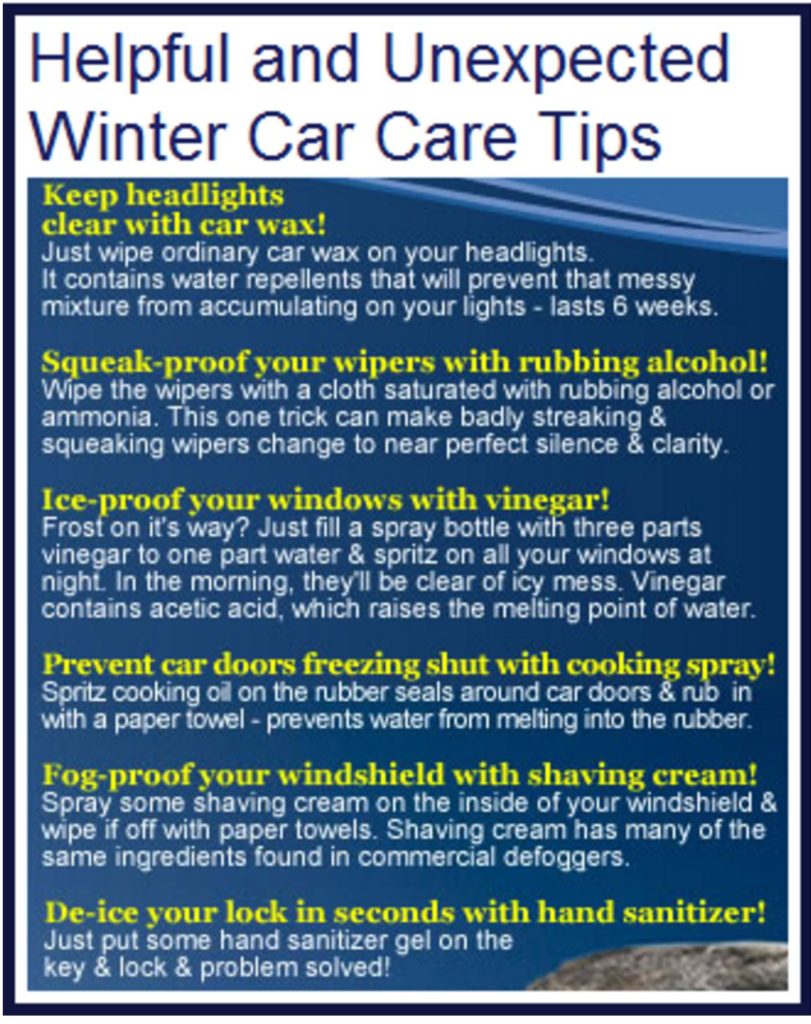 You can connect with  VDI on Facebook and Joe Autera On LinkedIn