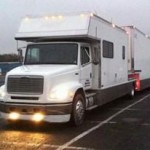 Tony Scotti's Vehicle Dynamics Institute is the leader in custom driver training programs. These Mission Oriented Driving Skills (MODS) programs are specifically designed to meet the unique requirements of private sector, law enforcement, and government entities. VDI's custom courses focus on providing participants the knowledge, skill, and ability to meet the challenges they are likely to face in a particular locale or environment, while performing specific operations, or when operating specialized vehicles.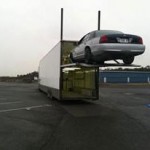 Like its' predecessor, the Scotti School of Defensive Driving, VDI is the most sought after provider of mobile training programs throughout the world. From Latin America to the Middle East, VDI's cadre of experienced instructors – each of whom brings real world experience gained while conducting security operations around the globe to the training arena – ensures that students receive the highest quality, most relevant driver training; regardless of where in the world the program is conducted.
For further information regarding VDI's Custom and Mobile Training Courses, contact us at info@vehicledynamics.net.