In keeping with the philosophy dating back to the origins of VDI's predecessor, the Scotti School of Defensive Driving, which was founded by Tony Scotti more than 40 years ago, we are proud to partner with security training and service providers who share our passion, dedication and commitment to providing both experienced and entry-level protection practitioners with the knowledge, skill and ability to succeed – and survive! With that in mind, we encourage our students and clients to explore the value and benefits that building a relationship with these professional providers and practitioners offers.
Please note: Despite what some may claim, if a training entity or service provider is not listed on this page, they ARE NOT associated or affiliated with Tony Scotti's Vehicle Dynamics Institute in any way, shape or form.
For further inquiries regarding those claiming otherwise, please feel free to contact us via email at info@vehicledynamics.net or via telephone at (732) 738-5221.
Global Training Affiliates
Our Certified Global Training Affiliates are the ONLY entities in the world that, through an intensive certification and ongoing quality assurance process, are certified and authorized to deliver driver training using the world renown "Scotti Methodology" and provide the full suite of VDI training programs – ranging from Protective/Evasive Driving Certification and Refresher Courses, Surveillance Detection Tactics and Techniques and Best Practices for the Solo Practitioner to highly customized programs designed to meet a specific clients needs. It should be noted that VDI's Global Training Affiliates are also the exclusive providers of driver training that meets the skills assessment criteria for the highly sought after professional security driver's certifications offered by International Security Drivers Association (ISDA).
VDI's Certified Global Training Affiliates have invested a tremendous amount of time, energy and resources to develop the knowledge, skill and ability necessary to meet the stringent requirements for achieving and maintaining this coveted certification. So, while others may claim to be "like VDI" or to offer "similar" training, the ONLY way to ensure that you are receiving the highly advanced, highly effective training that VDI is recognized for the world over is to attend training at VDI or any one of our Certified Global Training Affiliates.
VDI Africa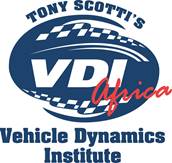 For those who may not be familiar with the name, among other motorsports accomplishments, Glen Edmunds is a two-time winner of the WRC Africa Safari Rally. His school, Glen Edmunds Advanced Driving, which is located outside of Nairobi, Kenya is one of the world's foremost providers of paved surface, unimproved surface, and off road driving skills for professional drivers, security practitioners, as well as military and government personnel, in the world. In addition, his school is the only professional driving school to hold current, valid Edexcel, ISO, OGP 365, Lantra, NITA, and NTSA accreditation.
As the owner and operator of VDI Africa, Glen is the sole provider of VDI training programs across the entire African continent, as well as our "go to guy" for clients with off road driving training needs around the world. We are both fortunate and proud have him as a member of the VDI family.
For more information on VDI Africa, CLICK HERE.
VDI Mexico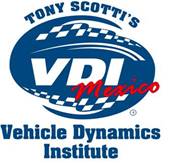 Servicios Cordinados de Seguridad Privada owns and operates VDI Mexico, and is the only training provider in Mexico certified and authorized to teach VDI's highly acclaimed training programs.
Maurizio Pisa, the founder of the firm, brings extensive international law enforcement experience to VDI Mexico and has assembled a highly experienced team of security practitioners and trainers that not only speak the native language, but have years of experience planning, managing and providing secure transportation throughout Mexico.
It is this recent, relevant security experience, coupled with VDI's comprehensive training and rigorous certification process, that sets Maurizio and the VDI Mexico team apart from all other training providers in Mexico.
For more information on VDI Mexico, CLICK HERE.